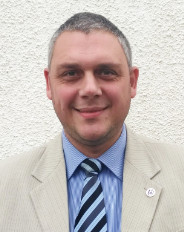 Pavlenko Ivan Volodymyrovych - Ph.D., Associate Professor, International Engineering Educator, member of International Association of Engineers.
In 2006 graduated from Sumy State University in specialty "Dynamics and strength". In 2014 he defended his thesis.
In 2003 he defended his thesis and awarded a junior specialist in the specialty "Chemical and Petroleum Engineering" with honor. Graduated in Aerospace School "Universe" at the National Youth Aerospace Education Center of Ukraine (Dnepropetrovsk), with honor protected final work.
Since 2005 - lecturer of Machine-Building College of SumySU.
In 2006 he received a master's degree in the specialty "Dynamics and Strength" with hoinor.

In 2006, he worked in Company ТОВ "ТРІЗ" Ltd. (Sumy) as an engineer.
Since 2012 - a developer and site-administrator of the Department of General Mechanics and Dynamics of Machines of Sumy State University.
Since 2012.06.11 - Administrator of Web-system of the faculty TeSET of SumySU.
In 2014 he defended Ph.D. thesis "Rising the Reliability of the Automatic Balancing Devices of the Centrifugal Machines" in specialty 05.02.09 - Dynamics and Strength of Machines.
Since 2014 - Certified International Engineering Educator "ING. PAED. IGIP" (International Society of Engineering Pedagogy).
Since 2015 - member of International Association of Engineers "IAENG".
Teacher in disciplines:
Scientific field - study of automatic systems for axial balancing of rotors of centrifugal machines.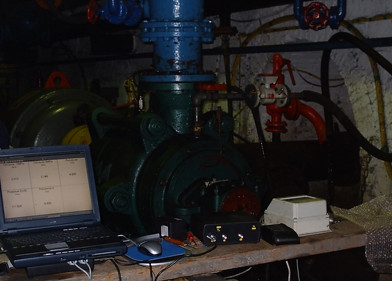 Supports international scientific ties with Doctor of Technical Science, Professor A. Korczak and Doctor of Technical Sciences G. Pechkis (Silesian Polytechnic Institute, Gliwice, Poland):
co-executor of research machines in establishments in Poland (Institute and pumping company in Gliwice, mines of Bytom)

participant in exchange of experience between the Sumy State University and Silesian Polytechnic Institute

participant in International Conferences and Seminars
According to the results of scientific and educational work
Is the author of 48 scientific publications, including:
articles in foreign publications - 3 (Switzerland, Poland, Slovakia), of which - 1 in the publication, refering by the International database SCOPUS;
articles in Professional Journals Ukraine - 12;
patents - 2;
materials and theses of scientific conferences - 31, of which 8 - International, including 2 - foreign (Poland).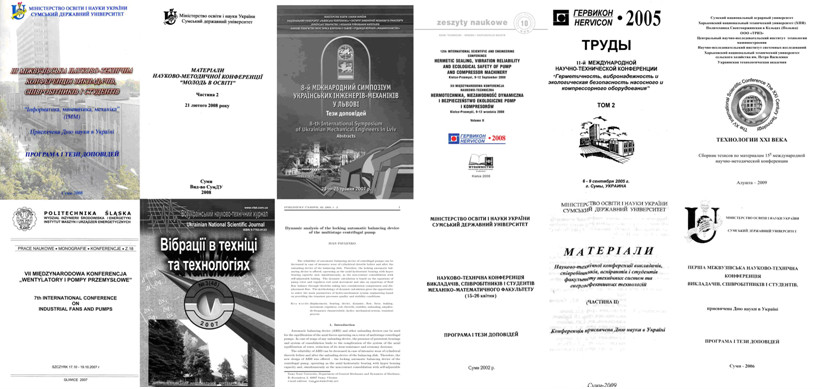 Is the author of 17 teaching publications, including:
textbooks, recommended by the Academic Council of SSU - 2;
lecture book - 1;
supporting lecture boook - 1;
collection of tasks - 1;
guidelines - 11;
certified distance course, located in OCW-SSU - 1.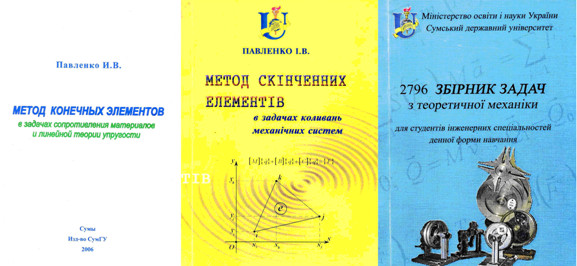 Personal achievements:
1) winner in Nationwide Competitions in "Theoretical Mechanics" (1st and 2nd places), "Strength of Materials" (4nd place);
2) for achievements in teaching, participation in scientific research and social work received scholarships
of

Chairman of Regional State Administration

of Professor Sergey

Serikov.
Scientific and educational achievements awarded diplomas and certificates
of

Ministry of Education, Youth and Sports of Ukraine

of Sumy Regional State Administration.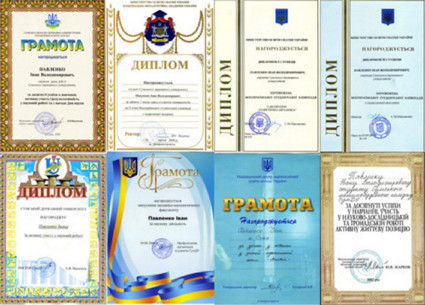 Details of research and teaching materials.
Contact information:



This email address is being protected from spambots. You need JavaScript enabled to view it.